DIGITAL SUBSCRIPTION LOG IN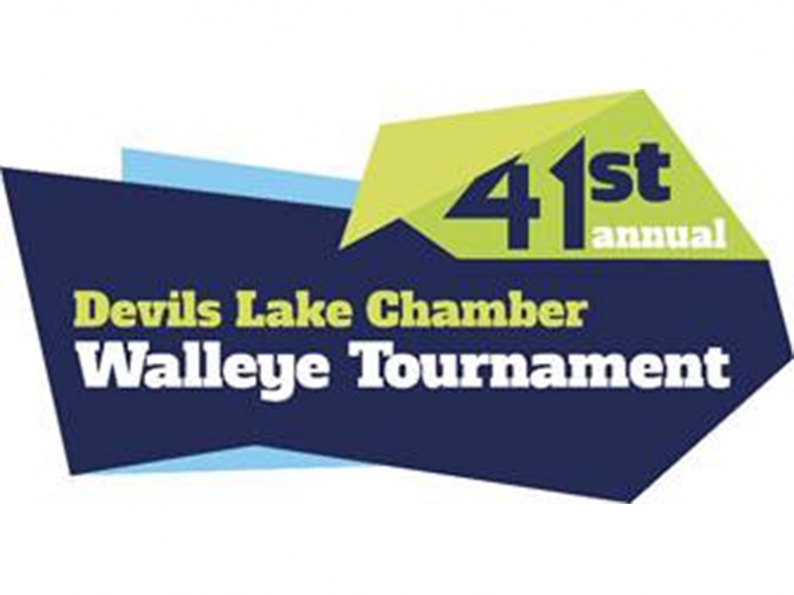 Biggest Payout Ever for 41st Devils Lake Chamber Walleye Tournament
By: Devils Lake Convention & Visitors Bureau
Devils Lake, ND - The Devils Lake 41st annual Chamber Walleye Tournament total cash and prizes are the largest in history at $61,000. The winning team is guaranteed $6,500, a $1,500 increase over past seasons. The June 23-25 weekend has been a special homecoming, vacation and reunion for teams that return for the fun, friendship and fishing.
Walleye fishing has been graded A-plus by out-of-state and local anglers. Catches of hundreds of walleyes per day have been reported. Johnnie Candle, tournament host, world walleye champion and Devils Lake guide said, "It amazes us guides how good this lake has been, and with the many year-classes moving up, any bite could be a 9-pounder. Teams should expect plenty of 15 to 20 inch walleyes with numbers of 3 to 5 pound fish this year."
More than 35 local Chamber members have stepped up with more support and chances to win cash and prizes than ever before. All team members receive a Cabela's jacket and are eligible for the daily big fish prizes for walleye ($500/day), pike ($250/day), white bass and perch ($100/day). The biggest walleye last year weighed 7.33 pounds by Troy Goltz, Leonard, ND, and David Johnson, Kindred, ND.
The day two optional pike "100 percent cash payback" shootout is for those out of walleye contention after day one. Pooh's Taxidermy will mount the biggest walleye and pike. Other awards include mixed couple, biggest basket, Power-Up, Sleeper, end-of-the-line, 41st place team, 7th place team, and the Early Bird. Actually, Early Bird is for five teams entered by March 31; winners receive their $250 entry fee back. Candle said, "This year the tournament is limited to 125 teams. With the growing popularity, it makes sense to get in right away." Headquarters and ceremonies take place at Graham's Island State Park. Weigh-ins will be streamed live via RadioWorks.
Last year's tournament winners, Eric Hanson, Lisbon, ND, and Virgil Nogowski, Gwinner, ND, were fishing their first-ever Chamber event. They weighed 24.81 pounds and caught their five walleyes casting Rapala Esko crankbaits in 3 to 5 feet of water in Pelican Bay. As a side-note, three weeks prior to the tournament, they caught 200 pike in the same area, but only caught two pike there during the competition.
The directors acted prudently based on the day two weather report of 30-mph winds and cancelled the final day last year. The second place team, Mike Kaderlik, Mankato, MN, and son Jarvis, Bismarck, ND cast jointed Rapalas, Rattlin' Raps and Husky Jerks in 5 to 12 feet of Pelican Bay water. Their 5-fish limit weighed 21.27 pounds. Third place went to Don and son Jacob Denning, Fargo, ND with 20.98 pounds, also in Pelican Bay.
The National Professional Anglers Association and Deutz Fishing will conduct a youth fishing clinic after Saturday's weigh-in at the state park. The first 50 youngsters will receive rods and reels.
The website devilslakend.com features the latest tournament news, entry forms, prize lists, up-to-date reports and more. For personal assistance, call 701-662-4903, and talk to a friendly Devils Lake resident who can address questions about the event, lodging, dining, guide services, access/ramp status, fish-cleaning stations, community events, family-activities, shopping, and help with other vacation/tournament plans.
______________________________________________________________________________________
Hyperlinks for Online Story
Online Story (click here for the online story)
___________________________________________________________________________________
Devils Lake, ND News
Contact Devils Lake Convention & Visitors Bureau for Info/Interviews
Suzie Kenner, Executive Director Devils Lake CVB
701-662-4903 or 701-351-4159