DIGITAL SUBSCRIPTION LOG IN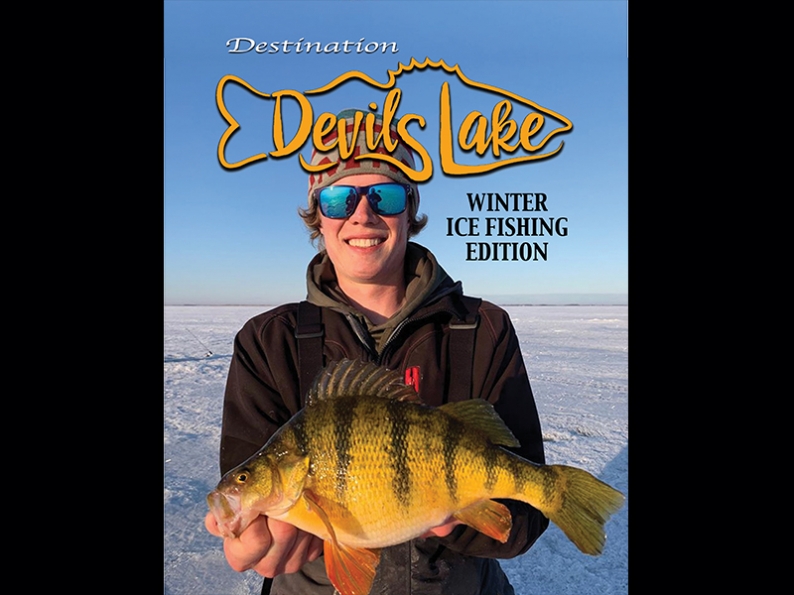 Destination Devils Lake magazine Winter Edition 2021
Here's a look into the Ice Fishing Edition of Destination Devils Lake magazine. Follow this link to view the digital version...
https://view.joomag.com/destination-devils-lake-winter-edition/0690492001607569035
Destination Devils Lake magazine Winter Ice Fishing Edition 2021
Welcome to Devils Lake, North Dakota!
Not much else like ice fishing by Jon Mitzel
Ice Safety by DDL Staff
A Look into Devils Lake Winter Walleyes by Cody Roswick of Fin-Hunters Guide Service
Devils Lake Ice Fishing Tips by DDL Staff
Characteristics of Winter Perch by Bill Mitzel
Tasty fish recipes by Jon Mitzel
Lake Map provided by Doctor Sonar Education
Deep Water Winter Perch by Mark Bry, Owner of The Fish Rehab Lodge and Bry's Guide Service
The Lost Art of the Dead Stick by Jason Mitchell
Saving Time and Increasing Efficiency on the Ice by Jon Mitzel
Do State Record Perch Exist in Devils Lake by DDL Staff Report
Walleye and Pike on Tip-Ups by Jon Mitzel
Aquatic Nuisance Species Questions & Answers by NDGFD
Support these Fine Devils Lake Businesses
Alex Reslock Fly Fishing
ACME Tools
Bay de Noc Lure Co.
Bergstrom Cars
Blake's Marine
Bremer Bank
Bry's Guide Service/The Fish Rehab Lodge
Cedar Inn Family Restaurant
City of Minnewaukan
CLAM Tikka Minno
Cobblestone Hote & Suites
Doctor Sonar Education
East Bay Ice Shacks
Ed's Bar & Bait Shop
Exhaust Pros
Farmers Union Oil / Cenex C-Stores
Fin-Hunters Guide Service
Gerrell's Complete Sporting Goods
Holiday Mall Merchants
Jason Mitchell Outdoors
Lake Country Guide Service
Lake Region State College
Lakes Liquor
LaMotte's Paint & Glass
Leevers Foods
Mr. & Mrs. J's Restaurant
Mr. Walleye Ice Series Rods
NDTC Local Weather
Newby's ACE Hardware
Old Main Street Cafe
Pop's Goodtime Bar
Perch Eyes Guide Service
PK Lures
Haybale Heights Campground, Resort & Marina
Lakeview Lodge
Ramsey National Bank
Slumberland Furniture
Sunlac Inn
U-Save Car and Truck Rental