DIGITAL SUBSCRIPTION LOG IN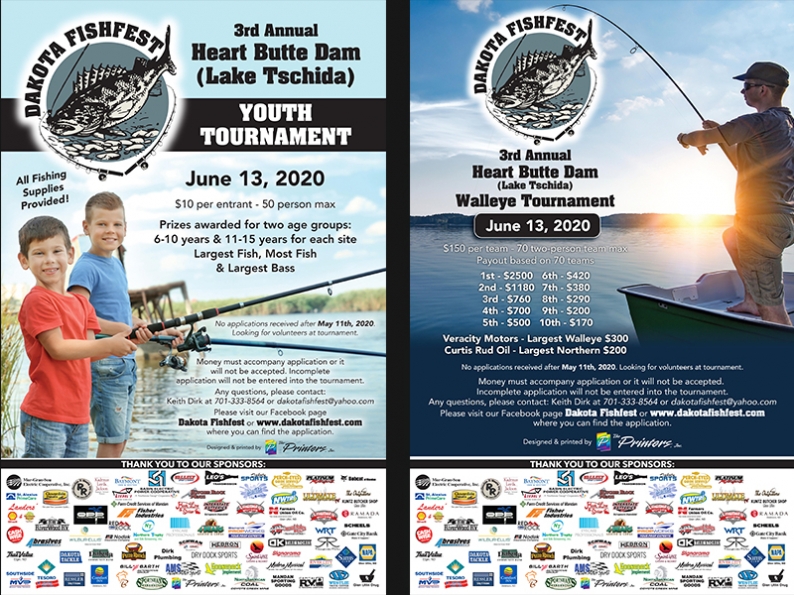 2020 Dakota Fishfest Adults & Kids
Heart Butte Dam (Lake Tschida) 3rd Annual Walleye Tournament Set
June 13, 2020 is the event date with a field of 70 teams. Entry fee is $150 per team. Application deadline is May 11, 2020.
Heart Butte Dam (Lake Tschida) 3rd Annual Youth Fishing Tournament
This popular kids fishing event will take place on June 13, 2020. All fishing supplies are provided and prizes will be award to two age groups: 6-10 years of age and 11-15 year osf age for each site largest fish, most fish and largest bass. There is a $10 entry fee with a 50 person maximum field.
For questions and applications please contact Keith Dirk at (701) 333-8564 or visit them on Facebook at Dakota Fishfest or www.dakotafishfest.com.