DIGITAL SUBSCRIPTION LOG IN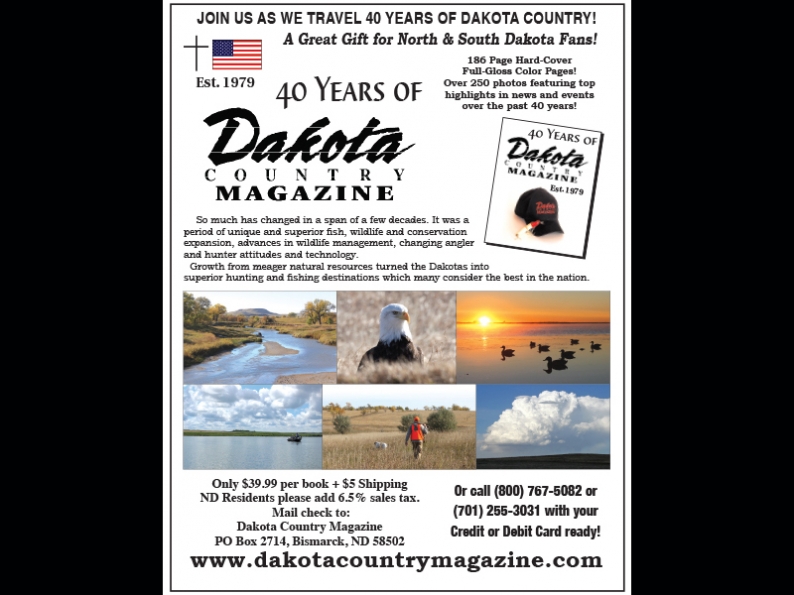 40 Years of Dakota Country Magazine book
by DC Staff
A Great Gift for North and South Dakota fans!
Call (701) 255-3031 or 1-800-767-5082 to enjoy this 186-page hard-cover full-gloss color book! Over 250 photos featuring top highlights in news and events over the past 40 years in North and South Dakota!
So much has changed in the span of a few decades. It was a period of unique and superior fish, wildlife and conservation expansion, advances in wildlife management, changing angler and hunter attitudes and technology. Growth from meager natural resources turned North and South Dakota into superior hunting and fishing destinations which many consider the best in the nation.