DIGITAL SUBSCRIPTION LOG IN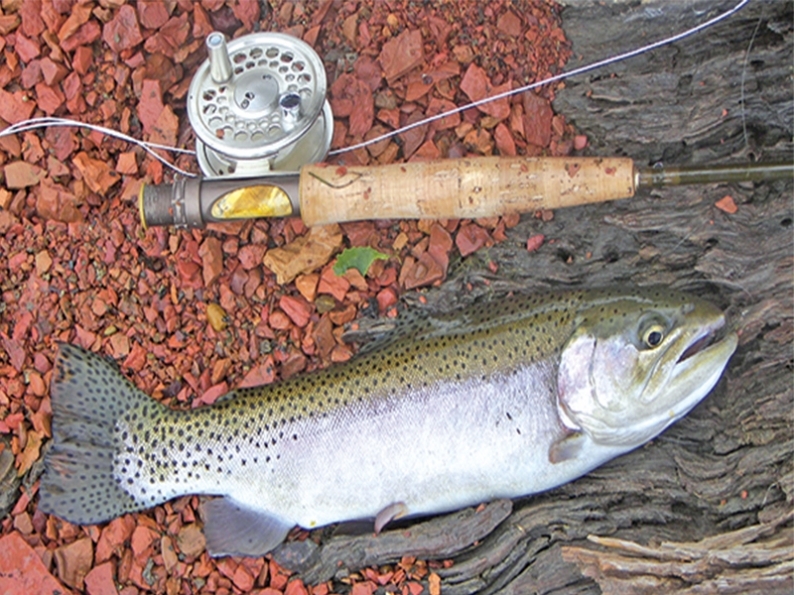 $50,000 Grant to GFP for Pactola
by DC Staff Report
A non-profit group of over 200 members recently donated $50,000 to improving water quality and fish habitat in the Black Hills.
The Black Hills Fly Fishers donated the money to the South Dakota Game, Fish and Parks Department (GFP) to assist with the completion of a project immediately below Pactola Reservoir. With the installation of 10 engineered structures of trees, root wads and boulder placement, the project will restore and improve habitat conditions in Rapid Creek.
In addition to this recent donation, the Black Hills Fly Fishers also committed $35,000 to assist with Phase 2 of the Pactola Basin project and another $35,000 to assist with a project in Spearfish Creek to improve stream and habitat from Homestake Hydro 2 to Maurice Intake.
Over the past 25 years, the Black Hills Fly Fishers have financially assisted other cooperative projects with total funds paid and committed in excess of $300,000.
To learn more about the Black Hills Fly Fishers visit: www.facebook.com/BlackHillsFlyfishers/.