DIGITAL SUBSCRIPTION LOG IN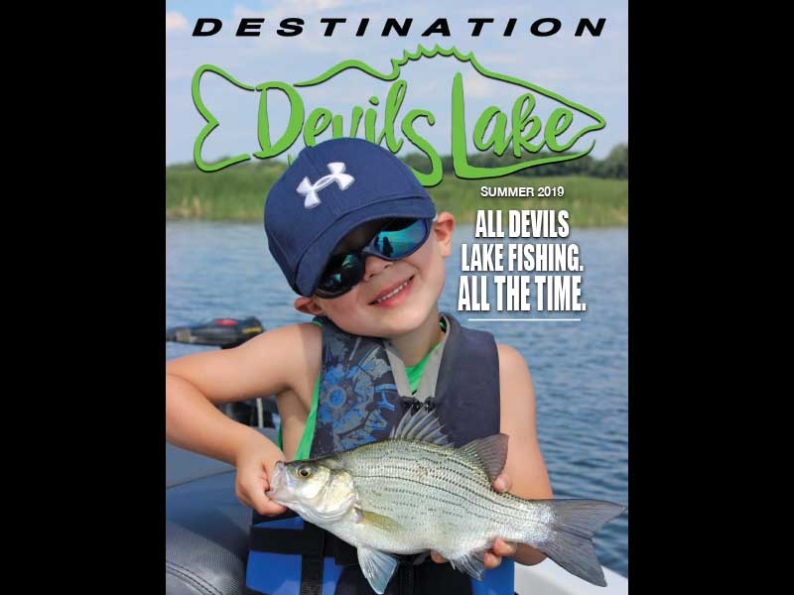 Destination Devils Lake Summer 2019 Edition!
by Jon Mitzel
ALL DEVILS LAKE FISHING. ALL THE TIME.
Here's a light look into the 2019 Summer Edition of Destination Devils Lake!
FEATURES
2019 DL Fishing Forecast by Johnnie Candle
White Bass! by Cody Roswick
Caring for the Resource by Doug Leier, NDGFD
Aquatic Nuisance Species (ANS) Update by Jason Mitchell
Devils Lake Fishing Update by Randy Hiltner and Todd Caspers of NDGFD
Fishing Slow by Cody Roswick
Understanding Sonar by Bruce "Doc" Samson
Finding and Catching Fishing During Summer by Jon Mitzel
A Slough of Beginnings by Jason Mitchell
Lake Region Anglers Association 2019 Update by Johnnie Candle
Utilize your Electric Motor by Jon Mitzel
Dog Days are Mans Best Friend by Mark Bry
Weather and Fishing by Jon Mitzel
Fishing Secrets of Devils Lake by Bill Mitzel
AND MUCH MORE!