DIGITAL SUBSCRIPTION LOG IN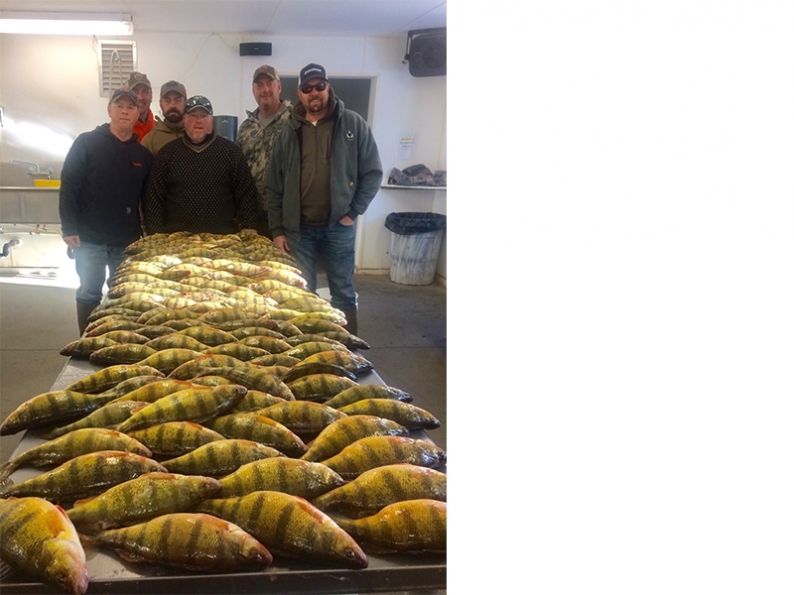 Devils Lake Anglers Finding Fish Despite Rough Ice Fishing Season Start
By: Devils Lake Convention & Visitors Bureau
When North Dakota makes the weather news, anglers with their eyes on Devils Lake know it's not business as usual. The Christmas blizzard kept most fishermen off the lake, but travel remains possible with tracked-vehicles.
The Devils Lake guide services have been venturing out with clients, but travel has been limited. The fishing is "OK," and the ice thickness is reasonable. Another cold front is about to create even more ice over New Year's weekend. Midway between Christmas and New Year's Day, ice thickness throughout the main lake was 10 to 18 inches. The northern basin lakes and Lakes Alice and Irvine have nearly 18 inches. Six Mile and Creel bays have about a foot of ice.
There is at least a foot of snow on the ice with some huge drifts. The lake access ramps are being plowed out and scheduled to be open by New Year's weekend.
Now, for the good news from two guide services. John Dirks, owner of Ed's Bait Shop and also a guide, said, "Check with the bait shop (edsbaitshop.com) on where to go. Fishing's fine!" A few days ago he and a friend fished perch in 10 to 12 feet, hauling up 38 in less than four hours. "Most were 10 to 12 inchers, with a few 13 and 14-inchers mixed in," he said.
Right now, he's found perch in 12 to 18 feet of water in the old flooded trees on the west side. He also located some perch in 20 to 40 feet on the main lake. "My advice is to select an area and drill, drill, drill," he said.
Rapala Slab Raps and Buck Shot rattle spoons with minnow heads are consistent walleye producers for Dirks. He prefers six to 12 feet of water close to deep water for the early and late-day bites, and slides out to 15 to 20 feet during the day. He added, "Lots of 14 to 17 inch walleyes are being caught, with some bigger ones also biting, but it seems the hefty walleyes are in six to eight feet of water."
On Thursday, Dec. 29, Mark Bry with 20 clients cleaned more than 400 perch. He said, "They averaged 10 inches long, but there were some 12 to 14-inchers in the buckets. The best bites seem to be shallow, starting at eight feet. We're catching fish despite the up and down weather."
For walleyes, Bry's advice is to pick a part of the lake and fish it. "It's just getting going, and not on fire, and we haven't gotten to what we consider our best early-ice spots yet," he said. He said some walleyes are hitting in water as shallow as four feet, but also some have been in 31 feet. Early morning and the 3 p.m. to 5 p.m. walleye bites are best. "Hey, it's been brutally nasty, but when the weather pattern straightens out, the fish will go," he predicted. For more, see brysguideservice.com.
The website devilslakend.com features up-to-date reports with emphasis on the current fishing activity, lake and ice conditions. It is also loaded with info about guides, resorts, lodging, casino, restaurants, fish-cleaning stations, ice tournaments and community events. Check out the pike de-boning video. A helpful map serves as a great reference tool. For personal assistance, call 701-662-4903, and talk to a friendly Devils Lake resident who has the pulse of Devils Lake.