DIGITAL SUBSCRIPTION LOG IN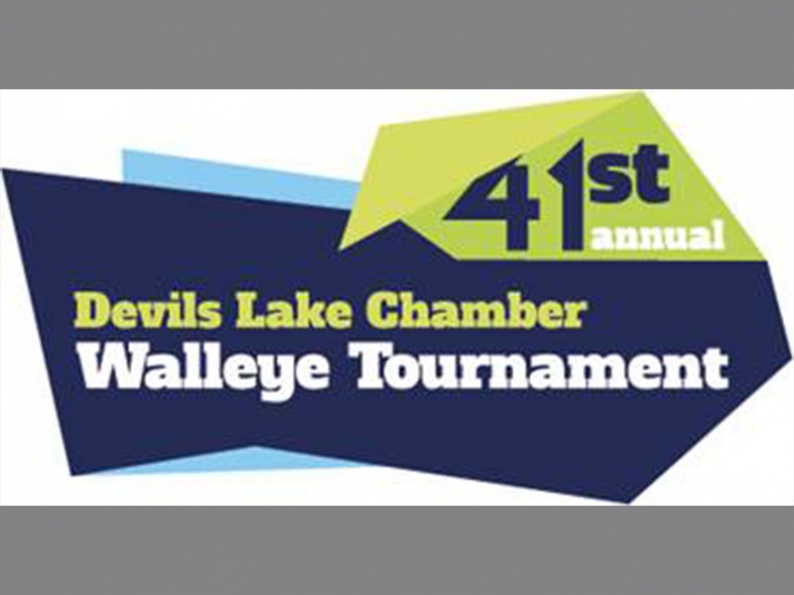 DL Chamber Tournament Update 2017
by Devils Lake Convention and Visitors Bureau
Devils Lake, ND - From the mid-1970's to today, the Devils Lake, North Dakota community knows how to throw a party. They call it the Chamber Walleye tournament, now in its 41st season. The Chamber members join forces to treat anglers the best they may be treated at any tournament of any size in the nation.
"Besides all the homecoming fun and friends, the prizes ($6,500 goes to the winning team) total more than $61,000. Anglers really love the fact they can catch walleyes their way," said tournament host, local fishing guide, pro angler, fishing educator and world walleye champion Johnnie Candle. The dates are June 23-25, and with a cap of 125 teams, he urged interested teams to enter right away.
Young anglers fish with grandpas and dads. About 20 mixed-couples compete. One of those couples is Dave and Rendy Randash from Fargo. Dave said, "Spending time with the most important person in my life is important. She is more patient than me. I call her the Queen of Bottom Bouncing." They fish bouncers and slip-bobbers mostly, but also cast Northland Mimic Minnows. He said, "The Chamber tournament is well-run, and even though competitive, has no pressure. I expect it to fill this year and would like to see even more couples competing." Currently, 100 teams are entered.
Fishing the tournament for the first time are Andy Lankowicz and son Michael, 14. They just purchased a used boat and while they don't have grand illusions of winning, the father-son team plans to have fun. "For us, it will be two regular fishing days. This is not a super-serious event, and it doesn't break the bank to enter. Michael is excited to compete in this family-oriented tournament, and we want to bring some fish to the scales," Andy said.
Friends like Eric Hanson and Virgil Nogowski fished together for the first time and won the 2016 tournament. Like many anglers, they targeted the weeds in Pelican Bay with Rapala Esko crankbaits. They caught their walleyes in three to five feet of water.
The second place team last year and the winners in 2015, Mike Kaderlik and his son Jarvis also concentrated on Pelican Bay. They used floating Rapalas, Rattlin' Raps and Husky Jerks in five to 12 feet. Slow steady retrieves with twitches and pauses performed the best.
Candle said, "Yes, casting cranks is productive, but in Devils Lake, jigs with plastic, trolling cranks, bottom-bouncers and slip-bobbers all work. This is the place where you bring your favorite tactic and catch fish doing it. Expect lots of 15 to 20 inch walleyes with a really strong slug of three to five pounders."
The Chamber tournament features daily big fish prizes for walleyes, pike, white bass and perch, plus Pooh's Taxidermy will mount the largest walleye and pike. More than 35 Chamber members participate which adds prizes and cash to the pot. The optional day two northern pike tournament keeps things interesting. A special youth event with 50 rods and reels given away occurs after the final day weigh-in. All activities occur at Graham's Island State Park.
For more information about Devils Lake motels and resorts, fish cleaning stations, water levels, ramps, public fishing piers, fishing reports for walleye, pike, perch and white bass, community activities, the June 23-25 Chamber Walleye tournament, guides, dining, casino and much more, go to devilslakend.com, or call the Tourism office, 701-662-4903.