DIGITAL SUBSCRIPTION LOG IN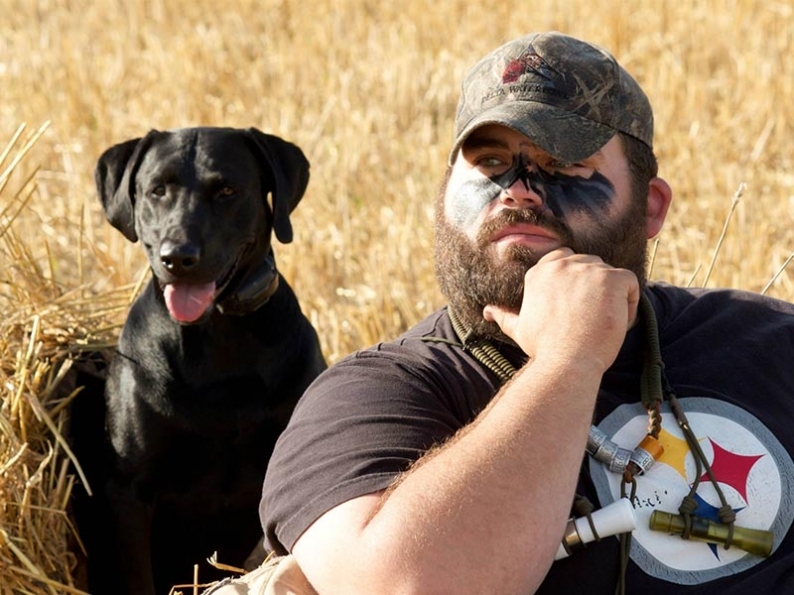 Fargo Man Named Finalist for Delta Waterfowl Volunteer of the Year
by Delta Waterfowl
Like most members of Delta Waterfowl, Nate Stumpf enjoys autumn mornings in a duck blind. He thrills at the cupped wings of incoming birds and the camaraderie of hunt with good friends.
The Fargo, North Dakota, outdoorsman doesn't stop at simply savoring the hunt. For Stumpf, waterfowl hunting is an obsession — a year-round passion he is driven to share with others. He wants to give back, to teach others how to hunt. His outstanding dedication as a volunteer has earned Stumpf a distinct honor: He's one of seven national finalists for the prestigious Delta Waterfowl Volunteer of the Year Award.
Stumpf, chairman of the Agassiz 4-Curls Chapter based in Fargo, has led a committed local group of volunteers who partner with the Cass County Wildlife Federation to host a mentored youth day and hunt. The event attracts 50 to 70 participants each year. In addition, the chapter has formed a partnership with the Oak Grove High School Trap Shooting Team, and award two $750 scholarships to area high school students. The chapter also holds a successful fundraising event each spring to raise money both for local efforts and Delta's conservation programs and research.
"Stumpf's pride for big fundraising results and mentoring area youth is priceless," said Scott Terning, senior regional events director for Delta Waterfowl. "Yet even with the accomplishments that he has helped the committee achieve, Nate remains incredibly humble and wants everyone to share in the chapter's local accomplishments. Delta is extremely fortunate to have him and other chapter volunteers involved at the local level."
With 380 established chapters in the United States and Canada, Delta Waterfowl benefits from the efforts of thousands of volunteers. While Delta, which bills itself as The Duck Hunters Organization, celebrates the contributions of every volunteer, only a handful of people are nominated for Volunteer of the Year.
Stumpf stands out as a leader, according to Terning.
"Nate is very energetic in spreading the message of Delta Waterfowl," Terning said. "He has established a strong local campaign to help recruit volunteers, and he has a natural sales talent that has driven chapter growth since he has taken over as chapter chairman."
Stumpf's strong desire to teach young people to appreciate the outdoors and hunting sets him apart.
"Nate's vision is to provide opportunities for all local youth, even if their father doesn't take them," Terning said. "This is where the Agassiz 4-Curls Chapter steps in wonderfully to help out."
Delta's 2016 Volunteer of the Year will be determined by an online vote that runs through July 31. Visit deltawaterfowl.org/VOY.