DIGITAL SUBSCRIPTION LOG IN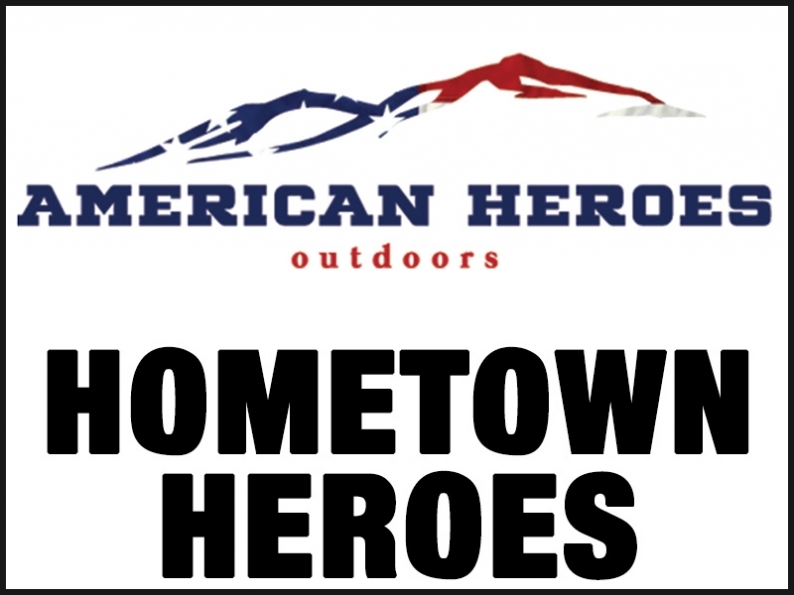 Hometown Heroes
by David Morse American Heroes Outdoors
DO YOU KNOW A HERO? Someone who has done something extraordinary? If so, send your submission to dave@americanheroesoutdoors.com or Jon Mitzel at jmitzel@birch.net for a chance to be published inside the pages of Dakota Country Magazine and www.dakotacountrymagazine.com and win "American Heroes Outdoors Gear!"
Kristoffer Schneider enlisted in the United States Air Force in Pittsburgh, PA on September, 10, 2013. Upon graduation from technical school he was assigned to Minot Air Force Base as part of their Nuclear Security Team.
For the next six years Airmen Schneider rose to the position of team leader (Staff SGT), running armed patrols across North Dakota in defense of some our nation's most volatile and secret weapons. Airmen Schneider loved his country and his job, but yearned for something more. There was a war on terror going on in the Middle East and he wanted to do his part.
In 2010, SSGT Schneider's mission changed and he was sent to the Royal Air Force Base Lakenheath in England. In early 2011, SSGT Schneider received the notification he was waiting for. His unit, 48th Security Forces Squadron, was headed to Afghanistan in support of Operation Enduring Freedom.
On March, 2nd of 2011, SSGT Schneider's unit was at Frankfurt Airport heading to Afghanistan and were anxious to join the fight on terror. However, in transport outside the airport tragedy struck.
An unknown individual approached SSGT Schneider's bus where his team was waiting. He then asked if Airmen were headed for Afghanistan and asked for a smoke. Upon gaining an advantage, the individual shot and killed the airmen outside the bus, entered the bus and opened fire on Staff Sgt. Schneider and his team, killing two and wounding two more before fleeing the bus. Senior Airmen Nicholas Alden of South Carolina and Airmen First Class Zachary Cuddeback of Virginia were both killed in the attack.
SSGT Schneider was shot twice during the attack, once in the right temple and once in the side, but still managed to exit the bus in pursuit of the attacker before collapsing. The attacker was captured shortly after the assault and identified as an Islamic extremist motivated by social media propaganda.
The actions by many that day were beyond heroic and we will forever remember the lives lost. SSGT Schneider has since made a miraculous recovery against insurmountable odds and many surgeries. SSGT Schneider was medically retired in 2012.
SSGT Schneider lives in eastern North Dakota with his wife Amanda and children, Tyler, Bria and Kaiah. SSGT Schneider finds great solace in the outdoors and continues to help his wounded brothers and sisters by assisting them in guided outdoors adventures.
"There is no better therapy than being in the outdoors... the smells, the sounds. Everything just goes away." -- Kristoffer Schneider •