DIGITAL SUBSCRIPTION LOG IN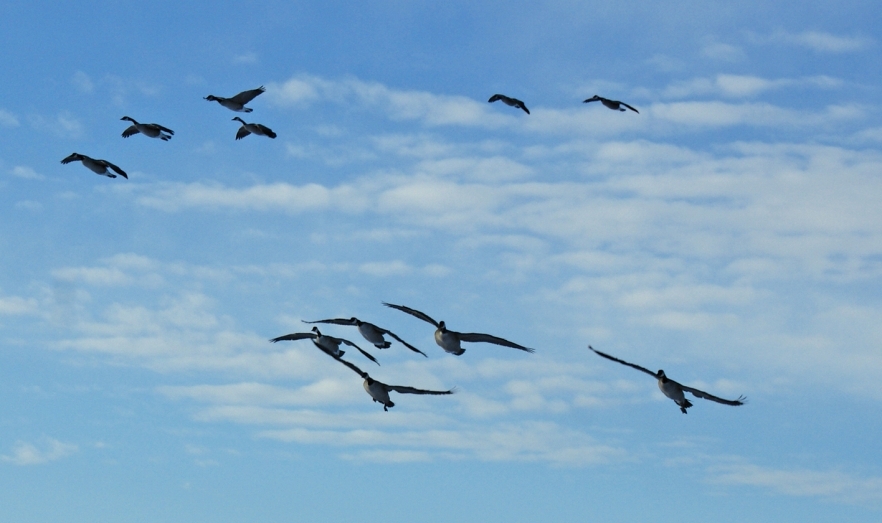 Midwinter Waterfowl Survey
NDGFD
Midwinter Waterfowl Survey
The North Dakota Game and Fish Department's annual midwinter waterfowl survey in early January indicated 145,200 birds were in the state.
Mike Szymanski, migratory game bird biologist, said an estimated 87,700 Canada geese were observed on the Missouri River, and another 30,600 were scattered on Nelson Lake. Lake Sakakawea, declared iced-over on Jan. 6, had no geese on the lake itself. Szymanski said after summarizing the numbers, 118,500 Canada geese and 26,500 mallards were tallied statewide.
"Conditions leading up to this year's survey were highly variable, but lower than average snow conditions resulted in more birds in the state compared to the past couple winters," Szymanski said. "Moderate conditions in much of December allowed for ideal wintering conditions along the Missouri River. The lack of snow cover was important for allowing birds to feed without too much trouble. Aside from a few brief periods of inclement weather, wintering conditions in areas with open water were ideal for waterfowl."
Aenean posuere, tortor sed cursus feugiat, nunc augue blandit nunc, eu sollicitudin urna dolor sagittis lacus. Ut varius tincidunt libero. Donec mollis hendrerit risus. Fusce a quam. Cras id dui.