DIGITAL SUBSCRIPTION LOG IN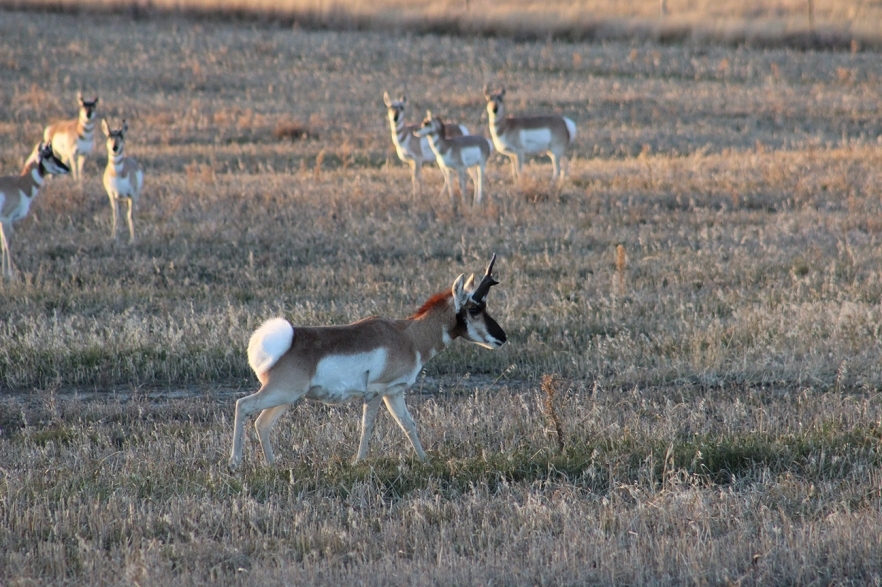 ND Pronghorn Season Set, Online Apps Available
by NDGFD
North Dakota's 2015 pronghorn hunting season is set, with 410 licenses available in three open units, according to Jeb Williams, wildlife chief for the State Game and Fish Department.
Along with unit 4-A, which was the only open unit in 2014, units 3B and 4C will hold a limited number of licenses. A total of 250 licenses are available in 4-A, 100 in 3B and 60 in 4C. All licenses are valid for any pronghorn.
Similar to last year, the three units will have a season that is split into an early "bow-only" portion, and a later gun/bow season.
The bow-only portion of the season is from Sept 4 (noon) – Sept. 27. Anyone who draws a license can hunt pronghorn with a bow in the unit printed on the license.
From Oct. 2 (noon) – Oct.18, hunters who still have a valid license can use legal firearms or bow equipment, and again must stay in the assigned unit.
Survey results indicated the number of pronghorn in the primary range was similar to last year, Williams said.
"Pronghorn in the three units have maintained a high buck-to-doe ratio, so we are having another limited season to take advantage of a surplus number of bucks and provide hunting opportunity, while still encouraging population growth," Williams said.
Game and Fish biologists surveyed more than 9,900 square miles, which covers 100 percent of the primary range for pronghorn in North Dakota. The buck-to-doe ratio remained stable at 44 bucks per 100 does.
Only North Dakota residents are eligible to apply for a 2015 pronghorn license. Williams said people who have accumulated bonus points and choose not to apply this year will not lose their points.
In addition, state law allows youth who turn age 12 on or before December 31, 2015 to apply for a license.
Applicants can apply online at the Game and Fish Department website, gf.nd.gov. Paper applications will be available the week of July 20 for printing off the website, and from Game and Fish offices, county auditors and license vendors, or by calling 800-406-6409.
The pronghorn license fee is $30, and the deadline for submitting applications is Aug. 5.