DIGITAL SUBSCRIPTION LOG IN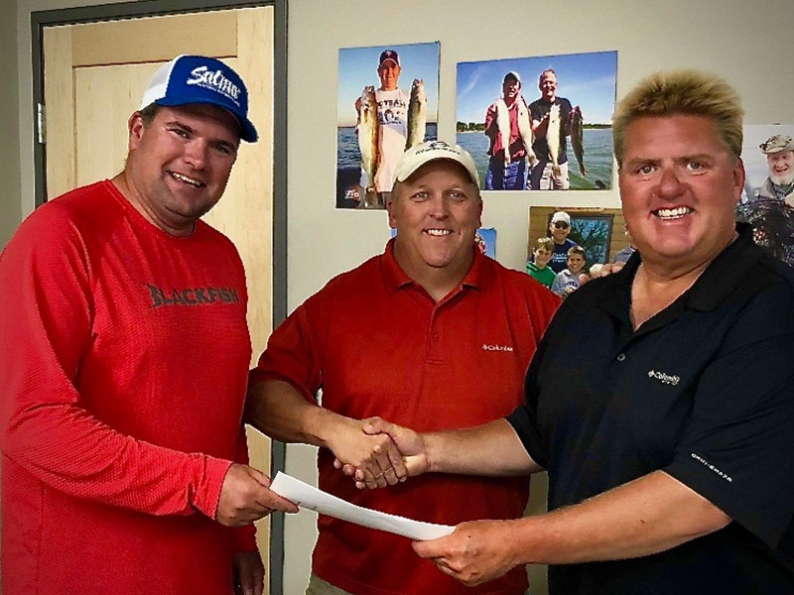 Perch Patrol Guide Service Acquires Mitchells Guide Service
by Jon Mitzel
Perch Patrol Guide Service Acquires Mitchell's Guide Service
Perch Patrol Guide Service has announced the recent purchase of Mitchell's Guide Service. Both guide services have conducted business in the region of Devils Lake, North Dakota for over twenty years. The Perch Patrol traditionally offered guided ice fishing trips and packages while Mitchell's Guide Service offered open water guided fishing trips and packages. Perch Patrol founder and owner, Steve "Zippy" Dahl will expand his services to also include open water fishing opportunities as the Perch Patrol will now become a year-round guide service.
Jason Mitchell founded Mitchell's Guide Service in 1998 and built Mitchell's Guide Service into one of the largest and most successful charter and guide service companies in the Midwest, seasonally employing over twelve guides. In 2008, Mitchell bought the television programming from television and fishing icon Tony Dean. At that point, Mitchell brought in Kyle Blanchfield as a partner, who also owns Woodland Resort on Devils Lake. Mitchell and Blanchfield co-owned the business over the past ten years. Steve "Zippy" Dahl looks to continue the services and expertise offered and expand the scope of the guide service by offering a year-round service. "This is a natural fit, as a lot of the guides have guided for both guide service companies and we have shared a lot of the same clientele base for many years." Explains Steve "Zippy" Dahl.
"We are excited about the future for both our customers and guides. Both Kyle and myself have worked with Steve in different capacities over several years and we are confident that the next chapter will be even more exciting. I want to personally thank all of the wonderful customers we have met over the years that have turned into lifelong friends and of course the great guides we have had through the years that have contributed to the reputation of our business," explains Jason Mitchell.
Bio on Perch Patrol:
The Perch Patrol Guide Service was founded by Steve "Zippy" Dahl, Dave Tronson, and Jim Legacie and began operating on Devils Lake, ND in 1995. The company has grown over the years into one of the largest and most popular guide services in the sport of ice fishing and was the first to pioneer using a team-work approach to locate fish, educate, and entertain clients a practice that continues to be used and perfected to this day. The Perch Patrol was one of the first guide services to offer the mobile style of ice fishing. Using portable shelters that are warm and comfortable but easy to relocate has been the key to their success and has been instrumental in keeping the customers coming back year after year.
The Perch Patrol Guide Service has been featured on numerous outdoor television segments, magazine and newspaper articles and has always been a huge promoter of fishing Devils Lake, North Dakota not only for Jumbo Perch but walleyes and northern pike as well. In 2006, they were honored to be voted as North Dakota's best vacation package.
For more information on the Perch Patrol Guide Service please visit their website www.perchpatrol.com