DIGITAL SUBSCRIPTION LOG IN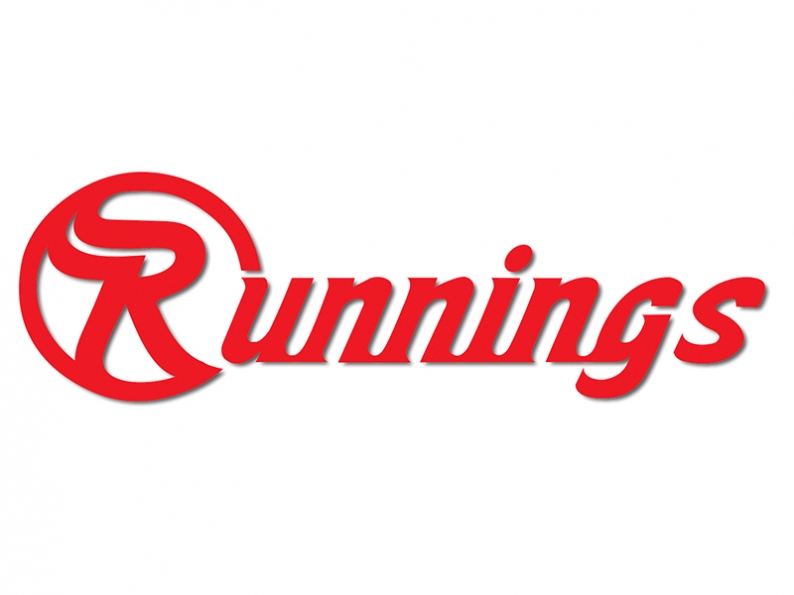 Runnings Raises Fund to Fight Breast Cancer
by DC Staff
Ladies Night generates over $20,000
Runnings, your Home, Farm and Outdoor Store, announced today that their annual Ladies Night Promotion generated $21,025 to help in the fight against breast cancer. The event, which was held on October 18th at twenty-eight stores, hosted thousands of customers for an evening of fun events and giveaways. Customers purchased a 5-gallon pink Runnings bucket to receive a discount on whatever items fit inside. Runnings donated $1.00 from the sale of each bucket to breast cancer research and education within each hosting store's region.
Since the event was first introduced in 2011, Ladies Night has raised over $75,000 for cancer affiliated organizations. Stores involved in this year's event included: Minnesota: Marshall; Redwood Falls; Austin; Monticello; Hutchinson; Springfield; New Ulm; Red Wing; Willmar; Montevideo; Benson; Worthington; Litchfield. South Dakota: Belle Fourche; Mobridge; Watertown; Huron; Pierre; Brookings; Rapid City. North Dakota: Bismarck; Carrington. Montana: Glendive. New York: Clay; Canandaigua; Rome; Brockport. New Hampshire: Claremont.
About Runnings:
Founded in 1947, Runnings is a privately held general merchandise retailer owned by the Dennis and Adele Reed Family. The company currently has 41 stores and employs more than 2,000 workers across Minnesota, North Dakota, South Dakota, Montana, New York and New Hampshire. The company offers more than 100,000 items including sporting goods, clothing, footwear, pet supplies, housewares, tools, farm supplies, lawn and garden supplies, toys, and outdoor equipment. Runnings also offers a large inventory of hunting, fishing and archery equipment and accessories, as well as firearms. For more information, visit www.runnings.com, or follow us on Facebook and Twitter.