DIGITAL SUBSCRIPTION LOG IN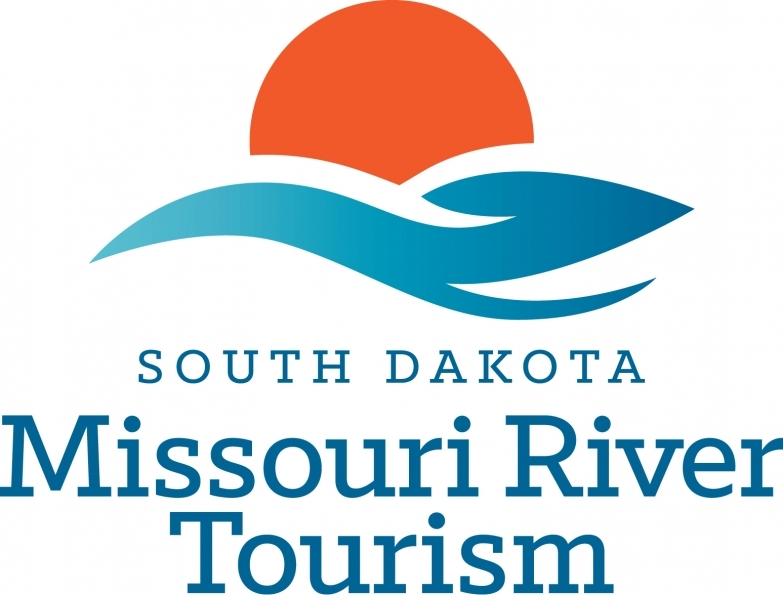 SD MISSOURI RIVER FISHING/HUNTING REPORT June 29, 2015
Provided by: South Dakota Missouri River Tourism
SD MISSOURI RIVER FISHING/HUNTING REPORT – June 29, 2015
Provided by: South Dakota Missouri River Tourism
Fishing Update for
The Missouri River in South Dakota
The weather for the week looks awesome! The entire state is absolutely beautiful and green! We encourage you to get out and spend some relaxing time on the river!
Please – have a safe and fun Fourth of July!
Reports up and down the river are that the bite is on!
REMINDER: Check out the Game, Fish & Parks web site for detailed info on the new regulations designed to prevent movement of invasive species. You can trailer to fish cleaning stations nearest the boat ramp, but after that new regulations call for draining live wells and boats.
We suggest you call one of our members listed at the end of the report – they can be very helpful with what is happening along the river. That way you'll be assured of a great trip!
Like us on Facebook – for up-to-date reports from our businesses and the area.
In the Pollock area fishing is good using bottom bouncers with spinners and some using crawlers and leeches. Depth is anywhere from 5-20 feet and fishing is really picking up with the warm weather.
Mobridge fishing is very good. It's really starting to kick in. Fishing north of town seem to be a bit better right now. Anglers are fishing in the 5-15 foot depths. It's starting to pick up around Mobridge and around the Moreau River. Walleye and crappie are both being caught in these areas.
At Akaska the water is warming up and fish are biting! Limits are starting to come in. Fish that are being caught are in 5-15 feet using jigs and minnows, bottom bouncers with minnows or some using crawlers and leeches. You need to keep moving until you find the fish – but they are there!
At Gettysburg fish are really biting all up and down the river. Limits are coming in. Anglers are catching walleye in 5-25 feet using bottom bouncers and spinners, minnows, crawlers and leeches. Some anglers are starting to use artificial bait
Around Spring Creek / Cow Creek and the Oahe Dam the water temp is coming up with the warmer weather. Anglers are still catching northern and catfish using smelt and slip bobbers in 2-5 feet of water. The bite on Oahe is starting to go really well, especially when the weather is nice. When the wind blows the fishing is better in the shallow areas, around 6-10 feet and when the wind is calm, you will fish deeper – around 10-18feet. Anglers are using all baits. Minnows and crawlers with bottom bouncers Smallmouth bass are biting and they are a good size! Also the white bass are in full swing too.
Fishing on Lake Sharpe east of Pierre and Fort Pierre all the way down to West Bend is starting to go with walleye limits coming in along with a large number of smallmouth bass. Anglers from Joe Creek down seem to be doing the best. Catfish and northern are still being caught in 5 feet or less using slip bobbers and smelt. You will have to release a numbers of under 15 inch fish to get limits but if you work at it you'll find some excellent bigger fish. Plain hooks and spinners are both working, with minnows and crawlers. Some anglers are using crankbaits in the shallows. The walleye depth is anywhere from 10-28 feet and 5-15 for smallmouth bass. Fishing in the Tailrace at the Oahe Dam is good when water is being released. The white bass fishing is going really well in all areas, with large fish being caught!
Around Chamberlain , fishing is great – summer is here! With the rising water the bite is in the shallow water. The fish also seem to be more aggressive. More anglers are starting to use night crawlers and leeches, others are using bottom bouncers with minnows and some are pulling plugs – seems to be whatever the anglers prefer right now. Pitching to the bluffs has been good. The depth most anglers are fishing at is 5-18 feet with the water temperature right now is around 64. You have to sort to get limits, but there are a large number of fish being caught. A hint: You don't need to fish by other boats to catch fish! They are just about anywhere. You just need to take the time to look and find them.
In the Platte area fishing is really picking up and the points seem to be the best chance for fish. Bait is jig and minnow or crawlers and leeches in 5-15 feet. Some anglers are pulling plugs. And, you will have to sort to get limits. Smallmouth bass are going well here also.
At the Pickstown - Wagner – Lake Andes shore fishing is good below the Fort Randall Dam. A lot of little ones, but they are catching fish. Fishing is excellent on Francis Case! Anglers are catching fish in around 8-18 feet using minnows and bottom bouncers, crawlers, spinner jigs or a plain hook. Some anglers are leaning more towards leeches. Limits are coming in. Working the points seems to do well and in Pease and Spring Creek areas. Fish are being caught in the bays, on the points and on the flats – just about anywhere. They are also catching all kinds of Bass along with the walleye and anglers are pulling in some big catfish. For those interested in wildlife – there is a dead tree in the back of Pease Creek and this year there are seven blue heron nests! There have also been some sightings of either coyotes or wolves in the area, so boaters might see some predators during their trip.
On the Missouri River around Yankton fishing is going well with anglers catching walleye, catfish, and northern below the dam. Boat fishermen are catching walleye, catfish and northern using jigs and minnows, crawlers or leeches in the fast water.
*Please remember that the fishing conditions on the Missouri River change constantly and this report is simply a guideline – a snapshot in time.*
For more information and up-to-the-minute reports on fishing Lake Oahe, please call West Pollock Resort, 605-889-2448; Kemnitz MoRest Motel in Mobridge at 605-845-3668. At Akaska call Akaska Bait Shop at 605-649-7847. Call Bob's Resort at 605-765-2500 or South Whitlock Resort at 605-765-9762 in Gettysburg. On Oahe and Sharpe call Hutch's Guide Service at 605-22404755. On Lake Francis Case, contact Dakota Prairie Guide Service at 605-680-1910 or Platte Chamber of Commerce at 888-297-8175 and Circle H Motel in Lake Andes at 605-487-7652.