DIGITAL SUBSCRIPTION LOG IN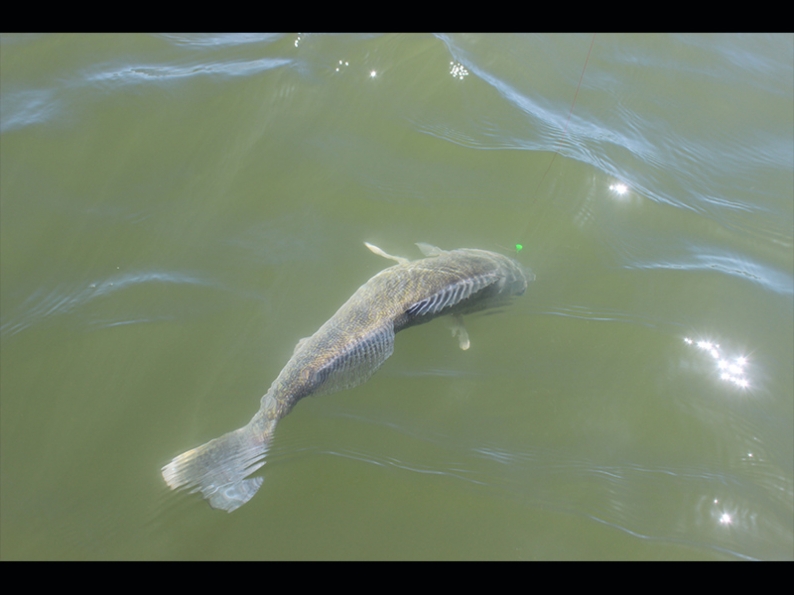 SD Missouri River Report July 31 2017
by SD Missouri River Tourism
SD MISSOURI RIVER FISHING/HUNTING REPORT – July 31, 2017
Provided by: South Dakota Missouri River Tourism
Like us on Facebook for up to date information on the Missouri River Region!
Fishing Update for
The Missouri River in South Dakota
Can you believe it's August tomorrow! That, of course, means you need to get that trip to the Missouri River! Bug spray and sunscreen are necessities along with plenty of water/sports drinks. Plan ahead to have the best time on the water.
REMINDER: Help stop the spread of Aquatic Invasive Species! Check out the Game, Fish & Parks web site for detailed info on the regulations. They are very specific so you'll want to be sure you've read the regulations. If you love to fish the Missouri River in South Dakota, please do your part to keep the reservoirs free of aquatic invasive species.
In the Pollock and Mobridge areas the bite is quite good. Depths are anywhere from 12-30 feet and anglers are using bouncers and spinners with crawlers. The fishing isn't quite as good on the flats right now. Some anglers are using bright colored jigs. There are lots of numbers, and a little sorting may be necessary, but the fish are looking really good!
Akaska – At Akaska the walleye fishing is great, with some days a bit tougher. Nice healthy looking fish are being brought in. Anglers are fishing in 25-35 feet, using spinners and leeches. The smallmouth bite is hot, and the current "big fish" brought in to the bait shop is 4 lbs. 6 oz.
At Gettysburg the fishing is going well. Anywhere from 12-25 feet depth is working well with anglers using crawlers, minnows or leeches. Here too, the fish are looking good. And, if you're looking for smallmouth bass – they are plentiful.
Around Spring Creek / Cow Creek - On Oahe the fishing is pretty good. Depths are 15-30 feet of water, with anglers using bouncer/crawler rigs. The opportunity for smallmouth and catfish is also great.
Around Pierre/Fort Pierre the bite is going well. Depths are around 16-35 feet, with anglers opting for bouncers and spinners. The Iron Nation area to the dam is producing some nice walleye, along with a few catfish and smallmouth. West Bend area has good numbers. Anglers are fishing in 12-20 feet using mainly crawler/bouncer rigs. Others are using plain hooks with smiley blades. It's a good time of year to look for some new spots – some anglers are finding that the old spots are not working as well.
Around Chamberlain the fishing had slowed just a bit due to the heat, but cooler weather is making a difference here now. Anglers are using crawlers, leeches, or minnows. Anglers are fishing in 15-30 feet depending on wind. Good smallmouth bite here also.
On Francis Case in the Platte area fishing for walleye is going well with good eater size being pulled in here also. Anglers are using bouncers with minnows, crawlers, or leeches in 10-20 feet of water. Some anglers are also pulling plugs, but having less success.
In the Lake Andes, Wagner, Pickstown areas the fishing was slower last week due to several days of high temps, but will pick up with it cooling off a bit. Depth is 10-25 feet. Anglers are using crawlers and leeches. Good areas are around Pease Creek, with some nice fish being brought in. Many varieties of fish are being caught below the dam, with good spearing near White Swan.
At Yankton the fishing is good with a number of walleye being caught – again, the weather has been playing a part in the fishing here too. Bottom bouncers or spinners with crawlers and leeches are working best.
For more information and up-to-the-minute reports on fishing Lake Oahe, please call Kemnitz MoRest Motel in Mobridge at 605-845-3668. At Akaska call Akaska Bait Shop at 605-649-7847. Call Bob's Resort at 605-765-2500 or South Whitlock Resort at 605-765-9762 in Gettysburg. On Oahe and Sharpe call Hutch's Guide Service at 605-220-2844. On Lake Sharpe and Lake Francis Case, contact Dakota Prairie Guide Service at 605-680-1910 or SD Dakota Walleye Charters at 605-366-1875. On Lake Francis Case, call Platte Creek Lodge at 605-941-1679 or Circle H Motel at 605-487-7652.
Remember – this report is a snapshot in time and changes can occur quickly. We suggest you call one of our members listed above – they can be very helpful with what is happening along the river. That way you'll be assured of a great trip!