DIGITAL SUBSCRIPTION LOG IN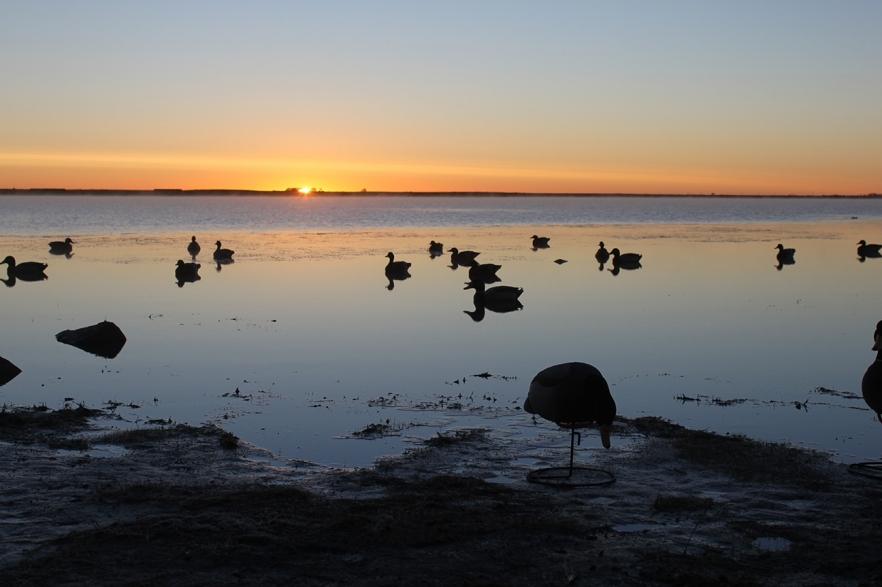 Spring Breeding Duck Numbers Tallied
by NDGFD
Monday, July 13, 2015
The North Dakota Game and Fish Department's annual spring breeding duck survey conducted in May showed an index of 3.6 million birds, down 25 percent from last year, primarily due to weather conditions that resulted in an early migration.
Migratory game bird supervisor Mike Szymanski said the spring migration was well ahead of normal due to open fields and warm temperatures. "Early migrants such as mallards, pintails and northern shovelers didn't stay long due to the dry conditions," Szymanski said.
Survey results indicated all species decreased from their 2014 estimates, except ruddy ducks (up 20.6 percent) and green-winged teal (up 11.5 percent), while wigeon remained unchanged at record numbers. Mallards were down 17.3 percent, shovelers down 48.7 percent, pintails down 43.6 percent and blue-winged teal down 29.3 percent. However all species, with the exception of pintails, were above the long-term average (1948-2014).
"The large number of ducks tallied during our survey is still 55 percent above the long-term average, and is consistent with the well-above-average populations we have been carrying for more than a decade," Szymanski said.
While the spring water index showed a decrease of 47 percent from 2014, Szymanski said frequent rains in the weeks following the survey have since filled many wetlands and ditches.
"Conditions coming out of May into June were much wetter than what we observed during the week of the survey," Szymanski added. "Substantial rainfall occurred in mid-May throughout most of the state, and wet conditions persisted through most of June."
The water index is based on basins with water, and does not necessarily represent the amount of water contained in wetlands or the type of wetlands represented.
Szymanski said the July brood survey will provide a better idea of duck production and insight into expectations for this fall.
"Our observations to date indicate that production will again be high across the state due to improved water conditions since the survey and increased wetland availability for brood production," he said.