DIGITAL SUBSCRIPTION LOG IN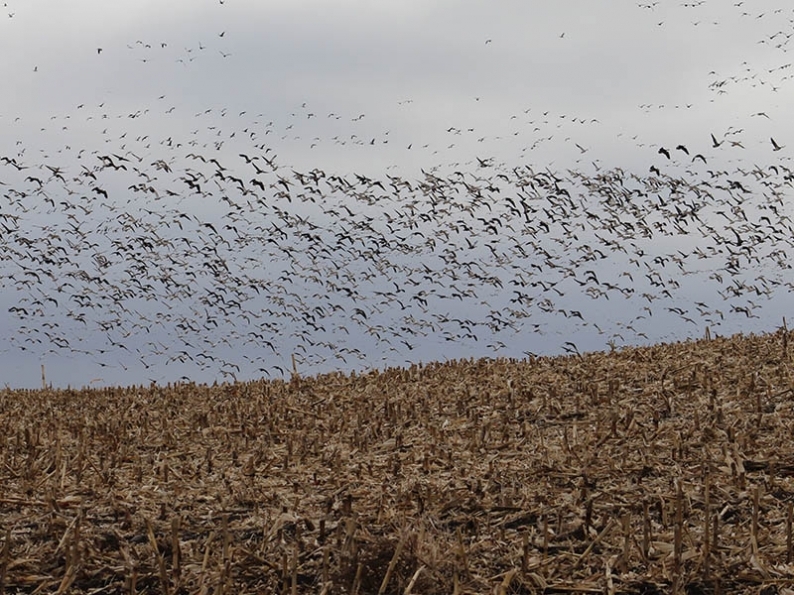 Spring Light Goose Migration Updates
by NDGFD
Monday, February 29, 2016
North Dakota spring light goose hunters can track general locations of geese as birds make their way through the state.
Hunters are able to call 701-328-3697 to hear recorded information 24 hours a day. Migration reports are also posted on the North Dakota Game and Fish Department website, gf.nd.gov. Updates will be provided as migration events occur, until the season ends or geese have left the state.
North Dakota's spring light goose season opened Feb. 20 and continues through May 15.
Residents must have a valid current season 2015-16 (valid through March 31) or 2016-17 (required April 1) combination license; or a small game, and general game and habitat license. The 2016-17 license is available for purchase beginning March 15.
Nonresidents need a 2016 spring light goose season license. The cost is $50 and the license is good statewide. Nonresidents who hunt the spring season remain eligible to buy a fall season license. The spring season does not count against the 14-day fall waterfowl hunting season regulation.
In addition, nonresident youth under age 16 can purchase a license at the resident fee if their state has youth reciprocity licensing with North Dakota.
Other season information, including regulations, is available by accessing the Game and Fish website.