DIGITAL SUBSCRIPTION LOG IN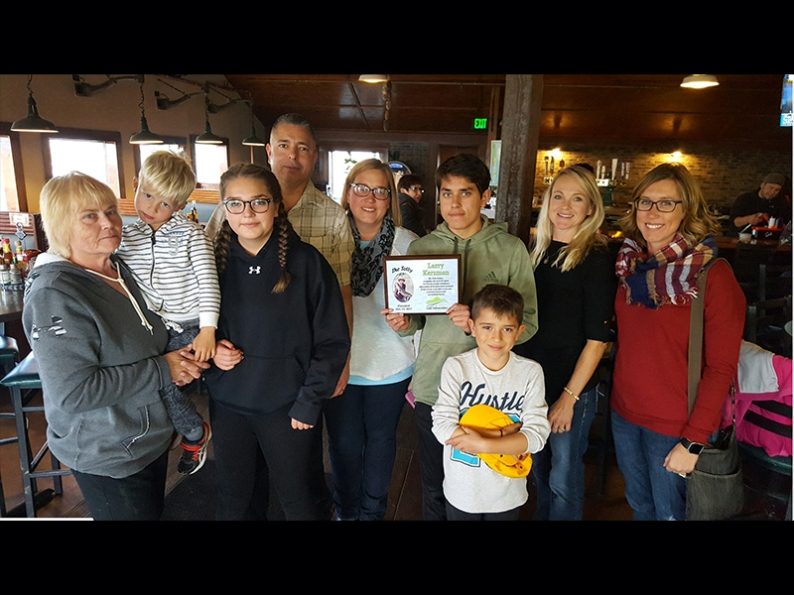 The Tolly Gifts for Greatness presented
by Friends of Lake Sakakawea
The Tolly, Gifts for Greatness presented

The late Larry Kerzman of Wolf Creek was recognized at the Friends of Lake Sakakawea recent board meeting with The Tolly award. The award goes to Kerzman for his can-do spirit, similar to the spirit of the late Tolly Holtan. Kerzman's family (including wife, Cindy, left) is pictured here.

A $2,500 grant was given to the Pick City playground park project, too. The Friends purchased an automated external defibrillator for the Van Hook resort; the Friends have funded AEDs at several resorts and public facilities and have plans to donate more.