DIGITAL SUBSCRIPTION LOG IN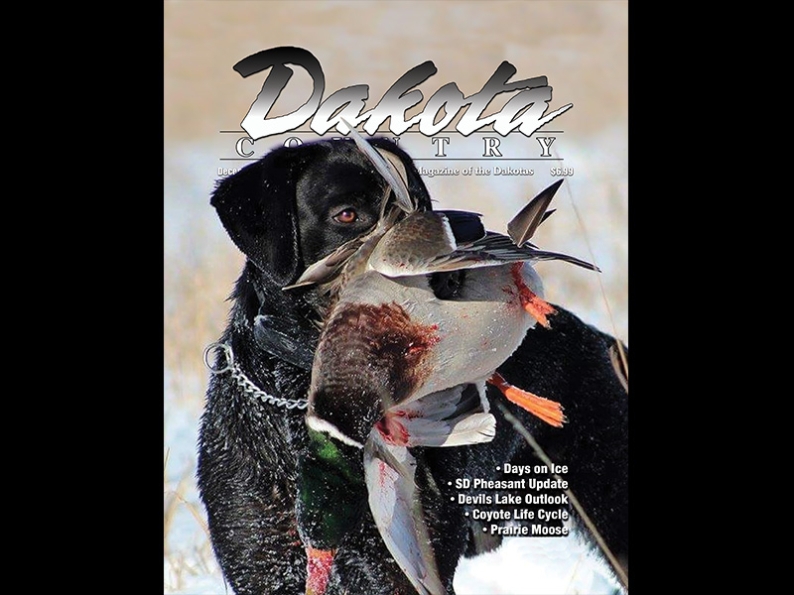 December 2022 Edition
Have The Fishing & Hunting Magazine of the Dakotas delivered!
CHRISTMAS GIFT SUBSCRIPTIONS ARE SPECIALLY PRICED!
CALL 1-800-767-5082 OR (701) 255-3031
Here's a look into the December Edition 2022 of Dakota Country Magazine
Features
South Dakota Pheasant Season by John Pollman
Days on Ice by Bill Mitzel
Prairie Moose and Beyond by Patricia Stockdill
Missouri River Rifle Range Boat Ramp Update
Devils Lake Winter Fishing Outlook
Releasing Winter Fish by Doug Leier, NDGFD
SD Legislators unhappy with Game, Fish and Parks' zebra mussel management by Dominik Dausch
Coyote Behavior by Aaron Hunt
Lots of bait choices make ice fishing challenging by Nathan Greenwood
Departments
Ice Fishing Outlook -- by Brian Blackwell; Fisheries Biologist, Webster, South Dakota
Monthly Missouri River Report by USACE -- No improvements in drought conditions. Dryness forecast to continue
Dakota Recall -- A look back to November 1998; South Dakota Commission: No More Culling
Badlands Watch by Jim Fuglie -- Kendley Plateau: The hear of the Badlands
Look Who's Talking
Dakota Digest
Dakota Country Notebook
Behind the Badge by ND Game Warden Michael Sedlacek -- A First
ND/SD Whopper and Catch and Release Report
New Products
Columnists
Bill Antonides -- All you have to do is be there
Jason Mitchell -- Raising outdoor kids, finding passion
John Pollman -- Stars align for South Dakota bowhunter
Nick Simonson -- Electric Ice
Dell Hankey -- Fall Recipes
Mort Bank -- Gadget Corner
AND MUCH MORE!