DIGITAL SUBSCRIPTION LOG IN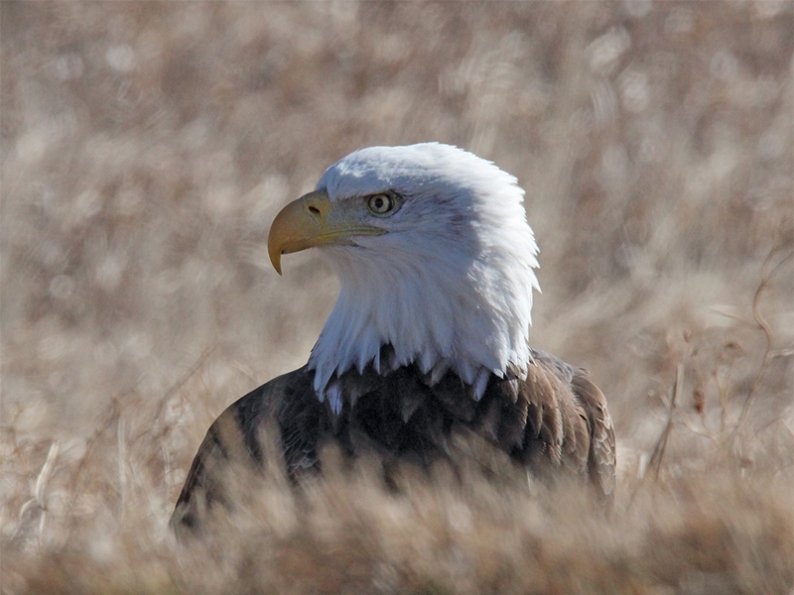 GFP Commission Removes Bald Eagle from Threatened List
by SDGFP
GFP COMMISSION REMOVES THE BALD EAGLE FROM THE STATE THREATENED SPECIES LIST
PIERRE, S.D. - The South Dakota Game, Fish and Parks Commission removed the bald eagle from the state's threatened species list at their August meeting.
Because this species has exceeded the state management goal, the South Dakota Department of Game, Fish and Parks (GFP) recommended that protection under the state endangered species law is no longer justified. This species will continue to be protected by the federal Bald and Golden Eagle Protection Act and the Migratory Bird Treaty Act.
Bald eagles were down-listed from state endangered to state threatened in 2003. In 2005, as part of an interagency effort to plan for the needs of endangered or threatened species that depend on the Missouri River, GFP completed the "South Dakota Bald Eagle Management Plan." The management goal for nesting bald eagles in South Dakota is an average of 25 active bald eagle nests per year, with a five-year running average.
Based on nest monitoring and aerial surveys in 2015, the current estimated number of active nests is 140-150. This depicts a conservative estimate because not all nest locations are known to the agency, and some nests in remote locations cannot be monitored.
- See more at: http://gfp.sd.gov/news/news/august/7.aspx#sthash.qlCtGkaT.dpuf