DIGITAL SUBSCRIPTION LOG IN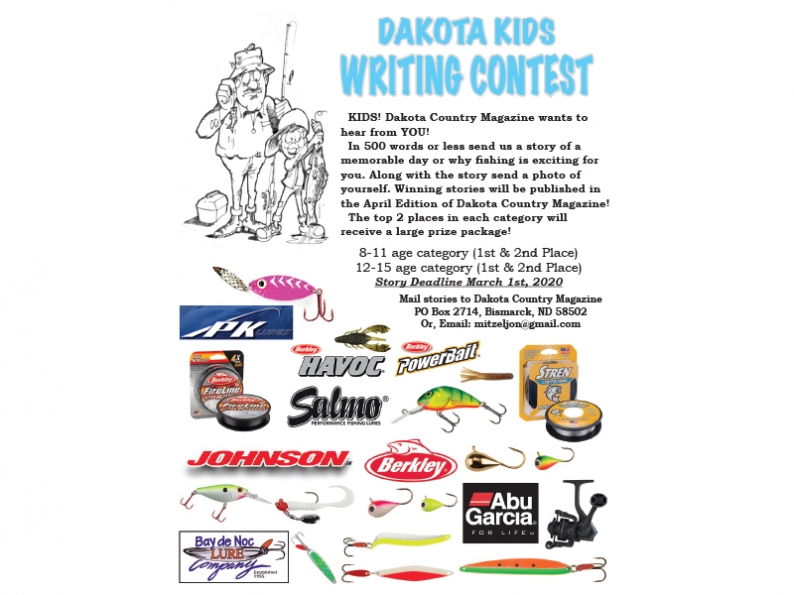 Kids Writing Contest WINNERS
by Jon Mitzel
Thank you KIDS! who all wrote great letters. We certainly appreciated the reading!
There are many great things in life, and one of them just happens to be fishing. Go Fish!
Below are 7 winners, in no certain order
Charlie & Jack Ekren
Blaise Anderson
Kyndal McNichols
Charlie Hill
Braden Durick
Kinsley Hoesel
We would like to thank these fine sponsors... PK Lures, Havoc by Berkley, Fireline by Berkley, Berkley Powerbait, Johnson Lures, Bay de Noc Lure Co., Stren and by Salmo performance fishing lures.